Completely Original Retro Gaming Controllers and NES/SNES repro-flash boards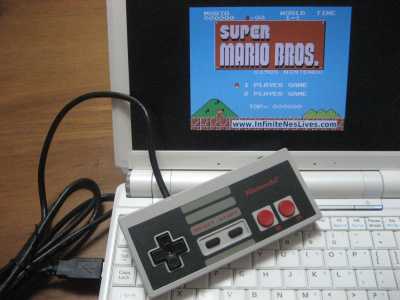 Because I've had a hard time keeping up with orders and getting things out as quickly as my customers and I would like I've removed most controllers. The standard NES/SNES/SFC USB controllers that are listed are preassembled and ready for shipment without delay. All items that aren't listed with a price are temporarily unavailable if you have further questions my email is: Paul@InfiniteNesLives.com Please see FAQ on the support page prior to emailing, I don't always take time to answer repetive questions that I've taken the time to answer there. Please be patient during this time, things are rapidly growing and evolving in my life & business. I've made lots of efforts in the past year to pawn work off assembly work and order processing to freinds and family in efforts to stay local and not outsource assembly overseas. We are continually expanding efforts to allow us to offer the products you've been asking for.
I'm also working to add more controllers that connect to Wii remote due to the Wii U. This should include GCN and N64. Hoping to have something available the first half of 2013, when they are available for sale they will be listed on my products page. Target pricing is comparable to my other controllers. If you email me to ask about them I will most likely send you here, as this is all the details I'm able to share at this point.
We're excited to full release our SNES flash boards and new version of NES flash boards too. SNES cases are available for checkout and we have a steady supply of them. NES cases have been limited due to lack of available sources, to resolve this we've recently (Dec 2013) made a downpayment to have a NES mold made for ourselves right here in America. That should be complete in a few months to provide us with a steady supply of NES cases. The case design is similar to the 5-screw early NES cases, and standard grey will be our primary color available.