Completely Original Retro Gaming Controllers and NES/SNES repro-flash boards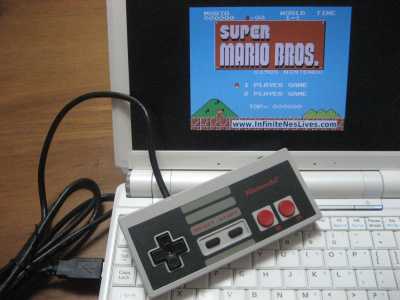 Well 2014 was a big long year for us with lots of growth, new products, and change. We've released 4 homebrew titles, with 1-2 more game releases coming soon. We now have our NES case injection mold completed and are very happy to add new NES cases to our product line up. The third version of our INL-ROM boards was born in discrete mapper form and now becoming available for purchase specifically geared to helping you release your own homebrew NES games. We also attended our first retro-gaming expo in Portland this year with a booth and all, it was great to meet the community in person. We're looking forward to similar events in the future.
We now have a new ticket support system to help end the long time issue of emails getting burried in my inbox indefinetly. Feel free to email me if you'd like about whatever you'd like to chat about (paul@InfiniteNesLives.com). But for questions about your order and product support please submit a
ticket
as they are higher priority than my inbox and allow all members of our team to assist you.
There were lots of life changes outside of the business
this past year
as well. Happly most of the dust has settled and I've been steadily catching up with all the ancillary tasks so I can start to get back to the thing that got us where we are today, DEVELOPING NEW RETRO AWESOMENESS! We're currently working on prototypes of new variations of our INL-ROM boards for the NES/FC, SNES, and other consoles/handhelds. Additionally, plans are in place to finally start bringing back some of our more exotic controllers including N64/GCN/Wii/etc. Lastly the forcast is looking good for new NES homebrew titles we will be adding to our line-up in 2015.